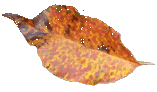 Hugo A. Ehlers

               b. 4 Dec 1887

in Djursdala, Kalmar,Sweden

immigrated in 1889 with sister Hildur who married Charles Anderson.  A bookbinder and Printer.  Medium ht/build.  Blue eyes, blonde hair.  Hard of hearing. Traveled to Sweden in 1938 and returned.  It is possible that daughter Dorothy and her mother Ruth      died 1-10-1938 in Moline, Illinois.

                Married 

Ruth  Erikson b. 21 April,1896 in Moline, Illinois  Parents:  Fred Erikson & Ida Dahlstedt.

d. Jan 10th 1938 Moline, Ill Vallhala Cemetery.        

              Children

Lucille V. b. 1915 Moline, Ill m. Cook

Dorothy Mae b. 29 Sep 1916 Moline, Illinois

d. Jan 10, 1938.  Moline, Illinois Vallhalla Cemetery

               Married

Marian L. b. 17 Dec 1919 Moline, Illinois d. 09 Aug, 1924

Moline, Illinois Riverside Cemetery.

Sources:  1910,1920,1930 Census,

WWI Registration, Travel, Illinois Death Records